Discover more from The Open Book 2.0
A series of personal discoveries and emotionally driven creations.
Who am I? What's Going on Here?
Welcome to this wild ride.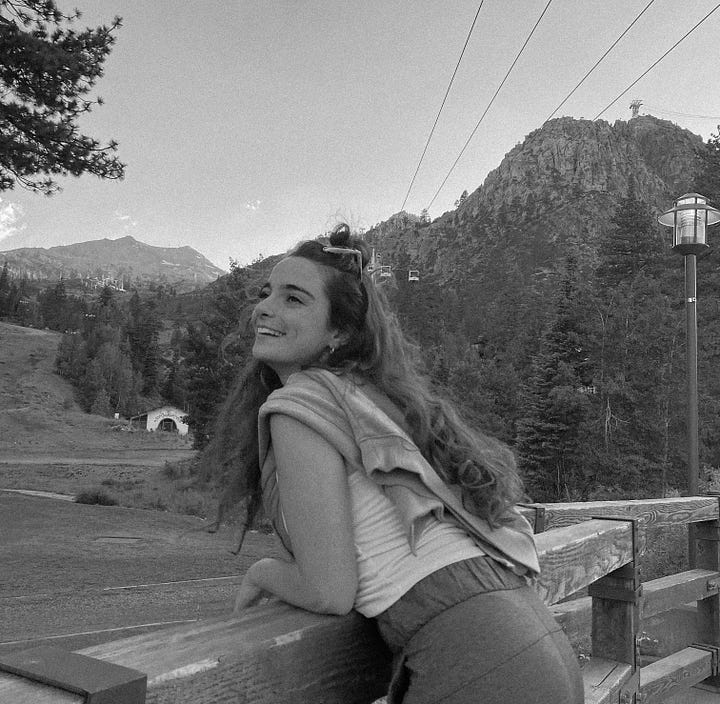 It's pretty ironic that I decided to start a substack and write my "about me" post during another one of my identity crises. (Yeah that's plural)
You'll notice that about me - I tend to have full emotional breakdowns regularly, and I like to write about them.
I also like to start new projects… and another one and then another one…. And leave a graveyard of unfinished projects in my wake.
I like Sad Girl music, among many other genres of music. (Click here to explore many Spotify playlists I have curated based on "vibes")
I also like to rage (think fire Elmo Gif)
I'm impatient as fuck - which makes my "lows" insanely tough because I have to surrender to the process and wait. #TheWorst
I like to curse.
I'm also really sensitive.
I'm always learning about trauma & mental health because my life is a series of unfortunate events with trauma and mental health LOLLLLL just kidding.
I also think MOST things are funny. I have a great sense of humor.
I particularly enjoy dark humor and Puns.
(You gotta laugh through the pain it's the only way to get through it.)
I do all the personality shit because it's fun (but I take it all with a grain of salt) so if you were wondering…
I'm an enneagram 3w4.
Aries Sun, Gemini Moon, Scorpio Rising
1/3 Manifesting Generator with - wait for it - Emotional Authority. Shocker.

At the time of writing this post I'm living in Austin, TX.
But I'm moving - idk where yet.
I'm constantly shedding my skin (metaphorically), and freaking out about it. 
I like to pick up pieces of myself and examine them, and then either throw them in a shredder to frantically try to glue them back together even though they don't fit anymore.
This substack space is my attempt at sharing my truth, and my emotional disarray, to better understand myself, flex my creative muscles, and also grow my business.
So here's what you'll find here:
I stopped writing blogs a few years ago to focus on writing for my email list, but my most recent emotional breakdown has reminded me that I am an artist, I love to write, and not everything needs to have a point beyond being fun to create.
So this substack will be a home for all of the misfit writings I have.
A lot of personal stories, emotional processing, exploration of spirituality, the occasional sassy opinion piece, poems, photo collections, and a lot of reminders to be compassionate to yourself.
I truly believe you can be emotional and be successful. 
I believe that there is more to this world than meets the eye.
This is going to be a wild ride, I'd love it if you would join me.